Digital accessibility litigation has been in the headlines recently, and companies from a wide variety of industries have been affected. To help you understand and mitigate your risk, Deque is partnering with with the National Business & Disability Council (NBDC) to host a free webinar on Digital Accessibility Litigation, and how to avoid it.
Save Your Business from Costly and Brand-Damaging Litigation
The webinar will cover legislation passed related to digital accessibility, including the new Section 503 regulations, and will help you to learn how your organization can take measures to avoid legal risks. Join presenters John D. Kemp, President and CEO of the NBDC at the Viscardi Center, and Preety Kumar, CEO of Deque Systems on December 3, 2013, from 2-3 PM EST.
To register for this free session, simply click the link below to reserve your spot. We hope you will join us for this informative session on digital accessibility litigation.
About the Presenters:
John D. Kemp became the fourth President & CEO of The Viscardi Center of Albertson, NY, a national disability service and education organization in 2011. He is widely respected for his many achievements, both in the corporate and non-profit worlds. He graduated from Georgetown University in 1971 and from Washburn University School of Law in 1974.Kemp was awarded an Honorary Doctorate of Law from Washburn University School of Law in May, 2003. With more than 45 years of direct experience in the business and disability movement, John D. Kemp has partnered, worked for and served on the Boards of Directors of some of the leading disability and nonprofit organizations.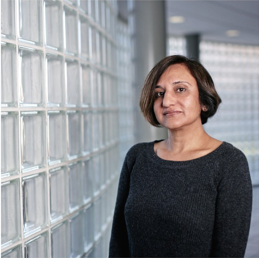 Preety Kumar is the CEO of Deque Systems and co-founded Deque in 1999 with the vision of unifying Web access, both from the user and the technology perspective. Under Preety's leadership, Deque has grown to be a market leader in the field of information accessibility, serving corporate and government clients with the highest standards in information technology.